I don't have air quality experience; how could I be valuable as an office assistant?
Posted: August 14th, 2019
Authors:
Lisa H.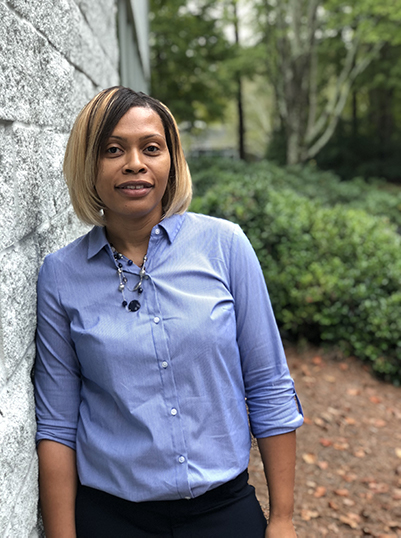 Don't let knowing ALL4 as an environmental consulting company deter you from applying as an office assistant.  This initially made me reluctant to submit my resume for a position because I didn't have a technical degree or a technical background.  Nor did I know anything about air quality and compliance.  I wondered how I could possibly be of assistance to a company I had no true idea what the nature of their occupations consisted of.  Although these thoughts were going through my mind, I didn't let it hold me back from applying.
Fast forward 11 months later, and I look back knowing I couldn't have made a better decision.  ALL4 is an amazing company that doesn't make you feel "less than" because of the position you hold.  Here are a few "myths" I was able to quickly dispel after starting at ALL4:
Myth #1 – Office work is monotonous
I've been able to be flexible within my office assistant job and not be tied down to just one task week in and week out.  Being a mother of four, it was a plus finding out this job offered flex work hours.  It's a weight lifted knowing I don't have to miss out on life's important moments.  Having flex work hours as an option gives me the balance I need between job responsibilities and family life.
Myth #2 – Creativity is limited in a technical work environment
I enjoy being in an environment that welcomes creativity.  I am able to help with the marketing side of things, and I enjoy being able to assist in conferences others attend.  Designing flyers and booth materials are just a couple of ways I get to use my design skills.
Myth #3 – Being a stay at home mom left a gap in my resume
Being a stay at home mother for a while means that I was used to being able to plan parties and events quickly and within a budget.  I didn't know that I would be able to incorporate that passion of mine into this work environment that hosts many internal and external events.
Myth #4 – Without a technical background, I may be underutilized
I love to organize, and this office has allowed me to rearrange things to make the office feel even more welcoming.  This skill also allows me to efficiently support the recruiting efforts around finding new air quality consultants.  You will have the opportunity to bring uniqueness within the office you assist.
Although I don't work on the technical side of things, I have learned how to assemble client reports which allows me to assist in areas I didn't think I could. There are so many areas you will be able to assist in without feeling like your day is redundant.  I have gained an understanding of what air quality is all about through the flexibility of this job.  Don't let the lack of air quality knowledge stop you from applying today!  There is so much you can do as an office assistant to help make the ALL4 office you will work in a more enjoyable place.  For more information about this position contact Brandie Moroskie or to apply visit, www.all4inc.com/careers/career-opportunities/.