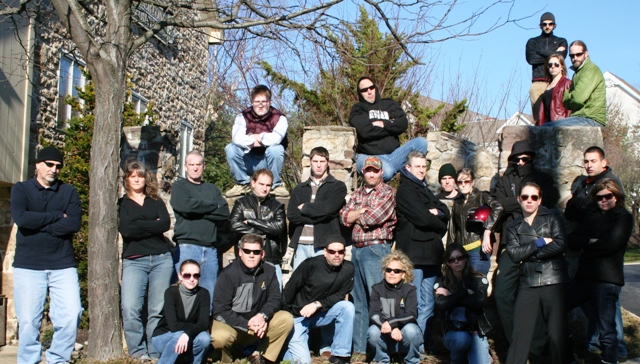 The EnviroReview Team has been providing EnviroReview to environmental professionals since 2002. The 20 person EnviroReview Team consists of the EnviroReview Director, Kristin Gordon; the EnviroReview Project Manager, Lindsey Kroos; the EnviroReview RegTech Resource, Neal Lebo; EnviroReview Consultants, as well as Senior Quality Assurance and Staff members. EnviroReview Team members are environmental consultants with an average of 15 years of environmental experience. The EnviroReview Team develops EnviroReview Reports through a four step process: Regulatory Review, Data Entry, Quality Assurance, and Distribution. EnviroReview Consultants hold routine consulting calls with their EnviroReview clients.
Leadership Team

Ms. Gordon has overall responsibility for all business aspects of EnviroReview. She developed EnviroReview for a client who couldn't keep up to date on all the changes in environmental regulations in 2002 and has been involved with EnviroReview over the last decade. Ms. Gordon has over 16 years of environmental consulting experience. She holds a B.S. in Chemical Engineering from Ohio University and an MBA from Villanova University and is a registered Professional Engineer.

Ms. Kroos has responsibility in all of the steps of EnviroReview with primary roles in Quality Assurance and Distribution. Ms. Kroos is also the main point of contact for our EnviroReview clients; she works with our clients to understand their environmental concerns and to set up their customized reports. Ms. Kroos has over 6 years of environmental consulting experience. She holds a B.S. in Mechanical Engineering from Villanova University.

While every member of the EnviroReview Team has quality assurance responsibilities, Mr. Lebo has overall technical quality assurance responsibility of the EnviroReview reports. Mr. Lebo has more than 30 years of professional environmental, health and safety direct management and consulting experience, both at the corporate and facility levels. He holds degrees in Marine Science Technology and Business Administration.

Throughout her career, her sincerity towards building valuable and long-term relationships has enabled her to create solutions with her clients. Ms. Matulewicz believes in comprehensively understanding and confirming her clients' needs first. Her ability to listen intently, as her colleagues and clients can attest, is a strength that allows win-win solutions to be identified. Energized to continue providing value to the regulated community, which is undeniably aligned with ALL4's philosophy, she welcomes the opportunity to establish and grow strong, prosperous relationships with new and existing clients. She holds a B.S. in Business from Virginia Tech University and has over 12 years of experience in marketing, business development, and management.