ALL4 is an energetic, successful, empowered, ever-evolving organization. We are constantly looking for growth opportunities and we are always "recruiting" people that share our passion, vision, and approach to both work and life. As a consulting firm, our "product" is our expertise and our organization is only as good as the talents of our people.
ALL4 is a company that is centered on the personal and professional growth of each person in the organization while concurrently growing the ALL4 business. We are an organization built on a culture of accomplishment and personal accountability and we challenge each person to make a substantial contribution to the overall success of the organization.
Whether you are a college student looking to get into the field of environmental consulting, or a seasoned professional looking to be a part of a nationally recognized best-in-class consulting firm, click the appropriate links below to find out more about what opportunities exist for you.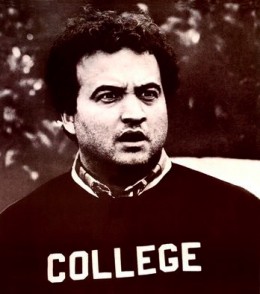 So the fun and games are almost over and it's time to look for a job. But is that all there is? After studying for all these years and paying that ridiculous tuition is that what you are looking for? Just a job? Or do you want something more than that. Do you want to become a true professional and have a career that means something. Environmental consulting can be that "career"; however like anything else it will take some work and some diligence to become a good consultant. Consulting is a fast paced, deadline oriented, entrepreneurial, competitive, results oriented profession. Consulting at ALL4 is all of those things and more. It is certainly not for everyone. Read on to find out if becoming a consultant at ALL4 is a fit for you.
more
We are looking for environmental professionals with an uncommon combination of attributes. They are self-motivated, entrepreneurial individuals who are ready to leave behind the constraints of the traditional corporate job model and build a secure future of their own. At the same time, they are highly coachable team players who are willing to follow a proven business model and a coaching system designed to help them achieve their goals. Whether you are currently an air quality consultant looking for a better fit or whether you are currently working in a manufacturing industry or at a regulatory agency; if you have the attributes described above we would like to meet you.
more